IDC predicts that 500 million new software applications will be created in the next 3 years, equal to the number built over the past 40 years.
This suggests UXer's won't be short of opportunity anytime soon. One particular set of experience design skills is primed to be the fastest-growing UX role in 2020.
Conversational applications aren't a new technology, but they make up a rapidly growing portion of all the applications being built today. Conversational design is showing up more and more in business, technology and design discussions.
In 2017 TD Ameritrade deployed voice-and text-based conversational applications for clients and hasn't needed to hire new human agents since. Progressive Corp. projected about $5 million in savings in 2019 from just their customer-facing conversational applications, not including their internal and operational applications.
Capgemini surveyed over 1,000 executives and 12,000 consumers. Many of the top 100 companies in each sector have implemented conversational voice applications:  48% of companies in the automotive sector, 23% of consumer products and retail companies, and 17% of retail banking and insurance companies.
To put things in perspective, today you'll find at least 40 website builder tools, more than 35 helpdesk platforms, and over 350 CRM options. Meanwhile, Gartner identified at least 1,000 conversational platforms in the market. That's just platforms for building conversational applications; the number of actual conversational applications is exponentially greater.
By 2018 there were over 300,000 conversational applications just on Facebook Messenger. Alexa now has over 100,000 skills. Slack's app directory lists over 1,500 apps (not including all the private conversational applications companies built). That's not including the massive and growing number of conversational applications operating over phone systems and IVR's, on websites (webchat), and internal/intranet messaging systems, WhatApp, email, others. Gartner Research predicts that 50% of businesses will spend more on conversational applications than mobile apps by 2021.
Like with the mainstream adoption of websites, mobile applications, and most front-end applications, the success of any conversational application is defined by the experience it offers.
Most of UI history is defined by people having to learn and adapt to how machines and UI's work. Experience design (in particular, conversational design) is being elevated even further today as more and more software experiences embody the technological shift toward machines understanding and operating on human terms (and in our language; conversation).
Sound editors for feature films have commented that great sound design goes unnoticed – it gets out of the way. Similarly, great conversational design seems to get out of the way, helping the users of conversational applications to get what we need from it with ease – almost as if there was no application; just a positive, helpful experience that leaves the end user satisfied.
All to say, most of us don't struggle to understand why companies are creating conversational applications and it shouldn't be surprising that companies are hiring UX people with conversational design skills. There are plenty of good reasons.
In a way, we've all seen this episode before. Remember when businesses began clueing into the importance of UX and experience design? Conversational Design is a new function for most companies and overnight is becoming one of the most important UX jobs today.
"Stop and think about the conversation the two of us are having right now…Having a conversation is much easier than sitting down to design and write it."
"The rise in hiring conversational designers seems to be happening at a much faster clip than when companies started hiring internal UXers 10 years ago", says Lance Christmann, former head of UX research and design at Ogilvy (formerly Effective).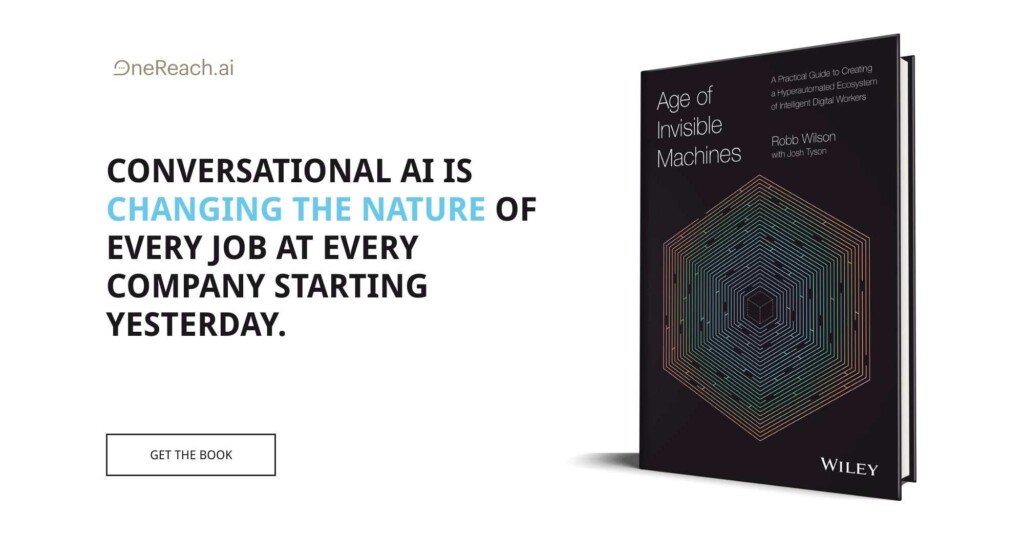 "Classic reads on UX research and design all translate to conversational design," says Christmann. Folks like Christmann and Hans Van Dam from the Conversational Academy don't seem surprised by the uptick in companies acquiring conversational design skills.
"Everyone thinks they can write [conversational experiences] because they can type", says Van Dam, "but this is about design, not writing. Just like anything else, there's good design and there's bad design."
Christmann seems to have a similar perspective, noting that "it's not just copy – you're designing experiences…Conversational applications might be one of the most naked examples of why design principles matter."
"Stop and think about the conversation the two of us are having right now", Christmann stressed. "Having a conversation is much easier than sitting down to design and write it."
Conversational design so naturally fits into the UX cadre, and hiring conversational designers starts to really make sense once you see the types of things companies are accomplishing for their employees and customers. For Christmann, it's hard to imagine a professional community that's better equipped than UXers for applying design principles to conversational design.
Combine that with the fact that tools for developing applications without coding are drastically ahead of what they were 10 years ago, and it gets clear really fast why teams are equipping themselves with conversational designers.
Some of today's platforms allow conversational experiences to be mapped out in design tools that simultaneously write code on the backend, essentially boiling deployment down to a 'deploy' button.
We asked Christmann about the impact this is having on conversational design as a UX role.
"Companies are catching on to the fact that putting a great no code conversational AI platform in the hands of capable conversational designers kinda gives you an unfair advantage," says Christmann. "Imagine what it would have been like in 2013 if your wireframing automagically coded and deployed the experiences you mapped…That's essentially where we're at now with designing conversational experiences."
Designing experiences for the very human, innate interface that is conversation is a task that is regularly underestimated by newcomers. User-centered design and research methodologies still apply to conversational design, but the manifestation of solutions have shifted from wireframes to dialogue mapping.
Understanding your users is as critical as ever, and designing the experiences people have with conversational applications is no different in this way. Reflecting empathy can be the difference between a person feeling disposable and like they're relationship was offloaded to a robot, instead of thanking you for creating something that makes their life easier.
Many companies already seem to get the importance of understanding their user's needs on practical and emotional levels. Companies are hiring for conversational design skills in UX roles because it's clear as day that the success of their conversational applications will be defined by the experiences they offer.
All of this positions conversational design to be an especially important and fast growing UX role in 2020.