COVID-19 has rapidly changed the world, forcing leaders — whether political, professional, or educational — to make quick decisions and problem solve under unfamiliar and constantly shifting conditions.
These decisions will have a long-term impact on the health, financial well-being, and governance of a wide range of stakeholders. Leaders are no strangers to designing an organization to succeed in the face of uncertainty, but now more than ever, leaders need to put people at the heart of their decision-making processes.
In a world where we have no control over the pandemic and basic human needs of safety, social belonging, and financial security are threatened, success isn't defined by traditional growth. Success is measured by how we ease the human experience of the crisis, making human-centered approaches to problem solving all the more relevant. Experience design (product and service design) prioritizes human goals as the foundation for generating solutions and looks to create the smoothest user journey in any scenario, including disruptions caused by a pandemic.
Experience designers often speak of "creating delight," but taking a human-centered approach to problem solving is as much about delighting as it is about mitigating uncertainty, fear, and discomfort. These five key service and experience design principles can guide those in positions of power to act as effective leaders and make decisions that successfully adapt human behavior as they navigate these hard months ahead:
Identify the different personas you're dealing with and their goals and needs
Map touch points of the current experience to understand where changes are needed
Prototype and iterate — even if it's quick and dirty
Consciously design information flow by considering channels, informational hierarchy, clarity, and transparency
Appropriately incentivize target behavior
1. Identify the different personas you're dealing with and their goals and needs
Everyone is affected by COVID-19, but this doesn't mean we're all being affected in the same way. Leaders can begin to understand all of their stakeholders and the needs their organization can fulfill for each of them by taking a human-centric approach when responding to COVID-19.
Many schools and universities, for example, have shuttered their doors, sending students home. And while that's a seemingly obvious decision to make to stop the spread of the coronavirus, it's made on the assumption that the only goal such institutions fulfill is an educational one.
However, many students rely on their schools not only for education, but for the physically safe environment the campus provides. Schools and universities that have closed without consideration for their students' needs beyond education have left many students, such as those who don't have safe homes to return to or can't afford to travel home, stranded. But a leader who proactively considers these different subgroups and their goals when making such decisions can prevent their solutions from creating one problem to replace another.
2. Map touchpoints of the current experience to understand where changes are needed
The first step of redesigning a system is understanding the scope of interactions. What are they and who is involved? What needs drives a specific interaction? Where and when do they take place? Are they physical or digital?
In experience design, we perform ethnographic research to observe how humans move through and interact with any space and to understand the reasons for these behaviors. We then look to understand the back-end processes that enable those interactions to create a holistic journey map. While conducting such in-depth research might seem daunting or time-intensive, even a quick investigation with a few participants over one day can lead to a much more successful end result.
Designing solutions without performing this analysis often creates gaps in users' experiences. As we're currently fighting the COVID-19 pandemic, gaps in the digital world can result in misinformation and leave people with feelings of helplessness. In the physical world, such gaps could create opportunities for the virus to spread and threaten human safety.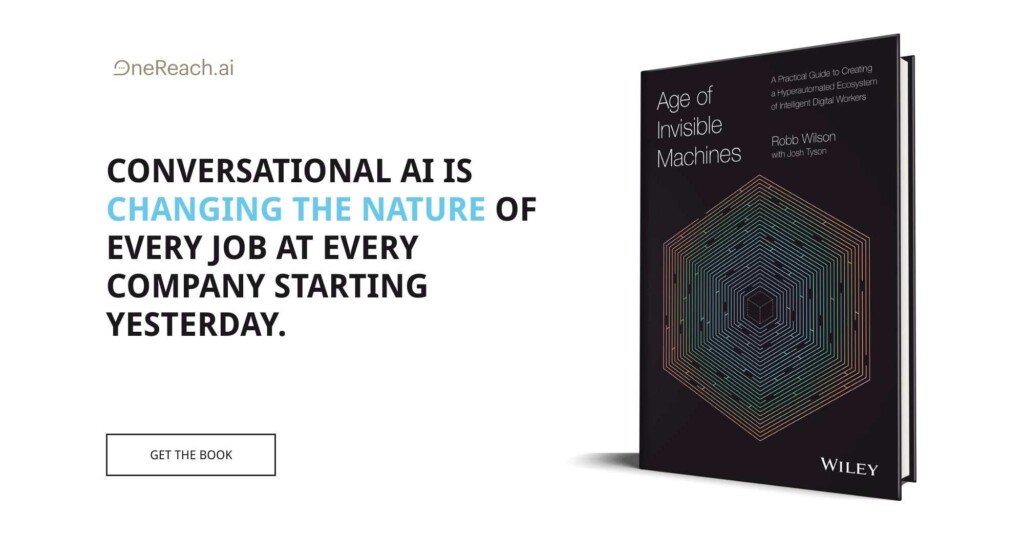 3. Prototype and iterate — even if it's quick and dirty
In the ever-progressing landscape of COVID-19, time is precious and testing solutions can feel frivolous. But getting people to change their behavior once is hard enough, so a day of testing can help leaders avoid asking for multiple behavior changes. That alone makes it worthwhile.
Testing doesn't have to be perfect, prototypes don't need to be elaborate, and pilots don't have to be well-planned — the goal is to validate your ideas. Using service design methods that provide quick insights and expose the cracks in the systems we design, we can deliver comprehensive solutions that are appropriate for their context. For example, before implementation, organizations can test new social distancing measures using bodystorming — a brainstorming and testing method that marries improvised theatrical prototyping with problem-solving. Collaborative, low fidelity provides three essential benefits:
Uncovering a wide range of insights, while considering the context.
Bodystorming requires role playing, and by involving the physical body the process helps to uncover human responses and emotions to the solution you have designed in a particular context. By focusing on this context, it not only reveals insights about individual behaviors, but also about the relationships between different entities.
Providing immediate feedback, making it quick and cheap.
Having people act as though they are using the system or solution you've designed provides quick tangible feedback, allowing you to assess the viability of your idea in a way you wouldn't be able to by simply thinking the idea through. The process allows us to understand what needs to be iterated from both a process standpoint and the emotional impact it creates. You don't need any fancy prototyping software or focus groups to test your ideas. Instead, people can play the parts of any digital interfaces and communication touch points that may be required, uncovering the importance of tone and clarity of information to the solution.
Fostering collaboration and bringing together collective intelligence.
This method of brainstorming and testing requires teamwork which brings together many different perspectives. By incorporating different inputs, leaders can make decisions with a holistic understanding.
4. Consciously design information by considering channels, informational hierarchy, clarity, and transparency
A key component of experience design is deciding what information you need to deliver and how. Leaders need to be keenly aware of how different subgroups receive and process information when creating a solution that will serve a large number of people. An effective leader delivers the right information at the right time through the right channels. A leader who operates under an illusion of transparency, assuming that his or her thought process and intentions are clear to all, ption that others consume information in the same way that we do, instead of taking a human-centric approach that considers the many ways people digest information would allow misinformation to foster.
Creating an informational hierarchy to deliver your desired message is key to effective communication. Lead with clear, actionable information, followed by any supporting details — this is especially important during the current pandemic to avoid confusion and panic. Understandably, we are all feeling emotional right now, but long-winded emails from leadership during this time of confusion only contributes to their audience's uncertainty and doubt. In this stressful period, it is also important to incorporate positive framing — don't just talk about what people can't do, empower them by telling them what they can do.
The Singapore government has shown this can be successfully done as the pandemic evolves. As COVID-19 evolved in Singapore, the government began sharing daily updates via WhatsApp. Initially, the messages simply shared the number of new cases that day. But as the daily number of cases rose with the influx of people from abroad, the messaging changed.
With a keen understanding of how their audience would understand this information, the Singapore government preemptively employed an informational hierarchy to prevent panic. It began to segregate the daily number of cases into imported cases and locally spread cases. To prevent xenophobia, the government reiterated that a large number of the "imported" cases were Singaporeans and permanent residents returning home. Such transparency has helped build people's trust in their leaders.
5. Provide appropriate rewards to incentivize target behavior
Measures such as social distancing, which require major behavior changes, face two big challenges. The first is that an individual doesn't feel the tangible personal rewards of their drastic behavior changes. Secondly, the time that passes between the behavior change and the emergence of larger societal results feels immense — and so does each person's effort. Even if a whole population that social distances, the benefits of this behavior change won't be seen for at least a few weeks. This may lead people to think their behavioral change has no impact, at which point they may reverse the change.
Because humans generally do not deal well with delayed gratification, when a person, who craves social interaction, has fought against this desire and been cooped up for 10 days, doesn't see the number of infections decrease, the motivation to continue that behavior vastly decreases.
To encourage people to maintain their behavioral change despite not seeing its impact, leaders should consider building reward structures, a powerful tool used in experience design to ensure that you incentivize a specific target behavior. Rewards can be extrinsic or intrinsic and in designing these systems, it is important to understand what goals you're trying to fulfill, the dynamics of the social eco-system in which your users participate, and whether or not the behavior change you're seeking to elicit is temporary or lasting.
Leaders can use informational or social rewards, gamification, and monetization to incentivize behavior. In his article, "The Hidden Power of Reward Systems In Design", Nicholas Kramer outlines these four types of rewards, all of which can equally be applied to COVID-19 responses to make the benefits of the behavior changes that social distancing requires more immediately tangible.
In developing such incentives, consider how social rewards, which address vanity, self-worth, and validation, and gamification through a points system could be used to push people to continue social distancing even when they don't see its impact in their personal lives. For informational rewards, consider reframing daily updates to bridge the time gap between behavior and results and emphasize people's individual value. For example, tell people, "By social distancing today, you alone prevented X possible infections," or "By social distancing yesterday, the number of infected patients were X. Without your help, the number of cases could have been as high as Y."
Stay connected, stay strong.
Problem solving amidst COVID-19 is essentially an exercise in designing disappointment in an uncertain time. Success in this case is designing an experience that minimizes the difference between expectation and reality, but, in this time of crisis, may still leave people disappointed. Empathy and creativity in addressing these issues are vital to coming out on the other side with our physical and mental well-being intact. For leaders in this stressful time, it's not easy to make the unpopular decisions required in these circumstances, but using these human-centered methods will help alleviate the fallout and avoid unnecessary consequences.
Stay safe, care for each other — we'll make it through.